Koeneke Shoredge Resort
4840 West Highway 61
Lutsen, Minnesota 55612
218-663-7588
Email: shoredge@boreal.org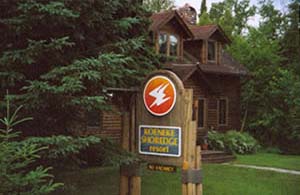 Shoredge Resort is situated on beautiful Carribeau Point along the Lake Superior Shore in Lutsen, Minnesota
You can find us on US Highway 61 at milepost 94. We are in close proximity to tennis courts, golf courses,swimming pools, fine restaurants, fishing lakes, hiking and biking trails, and great shopping opportunities. We are located just 15 miles west of Grand Marais, Minnesota and just about an hours drive from the Canadian border.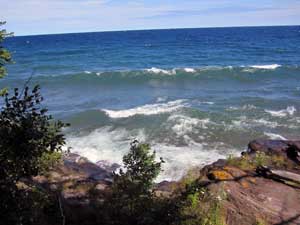 About the Cabins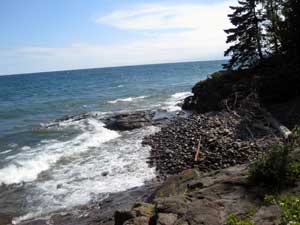 Cabin Availability Calendar

Built in 1933, Slabside was orginally the wash house/well house before there was running water.

Slabside Cabin
Slabside is named after it's slab wood siding. This cabin sleeps two. Slabside has a double futon, cold running water, toilet, hot plate, microwave oven, toaster and a coffee maker. There is no shower or refrigerator, but these facilities are available for you at the lodge. All linens are provided. This is the perfect cabin to use along with one of our others or as we often call it "Our step up from camping cabin."


For reservations, you may call, write, or e-mail mail us.
E-mail us at:shoredge@boreal.org · Phone 218-663-7588
4840 West Highway 61 · Lutsen, MN 55612

Last update September 14, 2015
This page Copyright © 2015 Koeneke Shoredge Resort