Koeneke Shoredge Resort
4840 West Highway 61
Lutsen, Minnesota 55612
Phone: 218-663-7588
Email: shoredge@boreal.org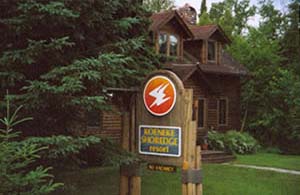 Shoredge Resort is situated on beautiful Carribeau Point along the Lake Superior Shore in Lutsen, Minnesota
You can find us on US Highway 61 at milepost 94. We are in close proximity to tennis courts, golf courses,swimming pools, fine restaurants, fishing lakes, hiking and biking trails, and great shopping opportunities. We are located just 15 miles west of Grand Marais, Minnesota and just about an hours drive from the Canadian border.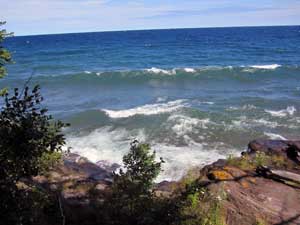 About the Cabins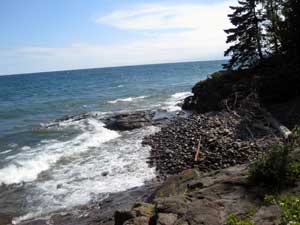 Cabin Availability Calendar

Rates
Balcony House

Sleeps 7
$165.00 per night
$ 10.00 per night for each pet

Popple House and Fern Creek

Sleeps 5
$140.00 per night
$ 10.00 per night for each pet


Slabside

Sleeps 2
$60.00 per night
$ 10.00 per night for each pet


*Plus 11.875% Sales Tax

Policies
Reservations can not be made more than 365 days in advance.

Late arrivals and early departures: You will be charged for days reserved.

When making reservations, a one night deposit is required.

If you are booking for next year, you will be sent our newsletter requesting your deposit sometime after the beginning of the new year.

Cancellation notice must be given four weeks in advance to receive deposit refund less a $50.00 administrative fee. No exceptions.

Check-in-time is after 3:00 p.m. and check-out time is 11:00 a.m.

Pets are welcome at Shoredge as we feel they are part of the family. There is a small additional charge ($10.00 per day, per pet).We also ask that you clean up after your pets outside.

Pets must not be left unattended in cabins.

You will be held responsible for any damages you or your pet causes during your stay.

Payment options: Cash, Checks, Travelers Checks, Money Orders or Visa & MasterCard (at point of service only).

All prices are subject to change.

For reservations, you may call, write, or e-mail mail us.
E-mail us at:
shoredge@boreal.org
· Phone 218-663-7588
4840 West Highway 61 · Lutsen, MN 55612



Last update January 4, 2015
This page Copyright © 2015, Koeneke Shoredge Resort