Koeneke Shoredge Resort
4840 West Highway 61
Lutsen, Minnesota 55612
Phone: 218-663-7588
Email: shoredge@boreal.org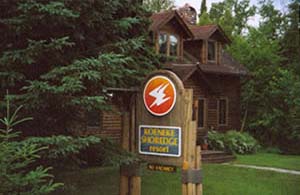 Shoredge Resort is situated on beautiful Carribeau Point along the Lake Superior Shore in Lutsen, Minnesota
You can find us on US Highway 61 at milepost 94. We are in close proximity to tennis courts, golf courses,swimming pools, fine restaurants, fishing lakes, hiking and biking trails, and great shopping opportunities. We are located just 15 miles west of Grand Marais, Minnesota and just about an hours drive from the Canadian border.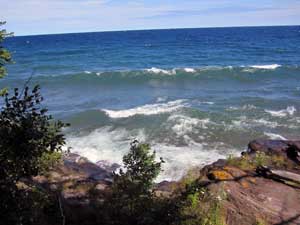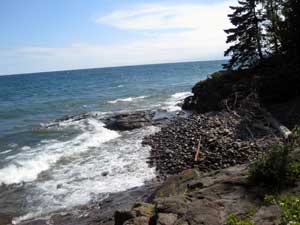 Cabin Availability Calendar


About the Cabins

Shoredge is a small resort, offering 3 housekeeping cabins and 1 overnight cabin. Each cabin is completely modern with all the necessities provided for your total comfort.

Fern Creek, Popple House, and Balcony House cabins are equipped with a combination sink, stove and refrigerator unit, microwave oven, toaster, coffee maker and all pots, pans, utensils and dishes. The bathrooms have showers with towels and soap provided. All of your linens will also be provided. The cabins have a barbecue grill and a swing overlooking the lake.

Slabsides is a perfect cabin to use along with one of our other cabins. Slabsides has a double futon, cold running water, toilet, hot plate, microwave oven, coffee maker, toaster and barbecue grill. There is no shower or refrigerator in this cabin, but these facilities are available for you at the lodge. All linens are provided.