Koeneke Shoredge Resort
4840 West Highway 61
Lutsen, Minnesota 55612
Phone: 218-663-7588
Email: shoredge@boreal.org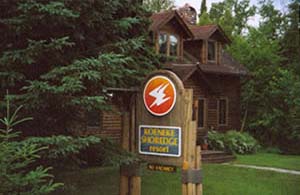 Shoredge Resort is situated on beautiful Carribeau Point along the Lake Superior Shore in Lutsen, Minnesota
You can find us on US Highway 61 at milepost 94. We are in close proximity to tennis courts, golf courses,swimming pools, fine restaurants, fishing lakes, hiking and biking trails, and great shopping opportunities. We are located just 15 miles west of Grand Marais, Minnesota and just about an hours drive from the Canadian border.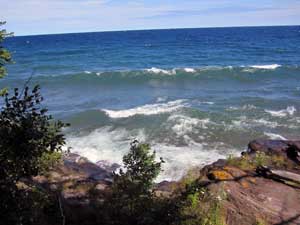 About the Cabins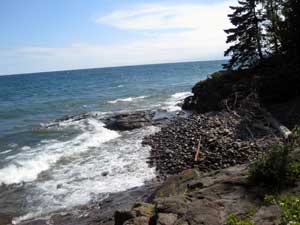 Cabin Availability Calendar

Are you thinking of a North Shore vacation? The Koeneke Family would like to extend an invitation to you to join us at our resort. We believe we have one of the most charming spots on the shore of Lake Superior.

Koeneke Shoredge Resort offers the refreshing atmosphere of relaxing, unstructured surroundings. Feel yourself unwind under the starlit sky in your cabin nestled amongst the pines on the shore of Lake Superior. An ideal location for a quiet, private vacation in which you can retreat from the busy pace and pressures of the daily rush.

Open from Memorial Day weekend thru October 6, 2015

For reservations, you may call, write, or email mail us at: shoredge@boreal.org
218-663-7588
4840 West Highway 61
Lutsen, Minnesota 55612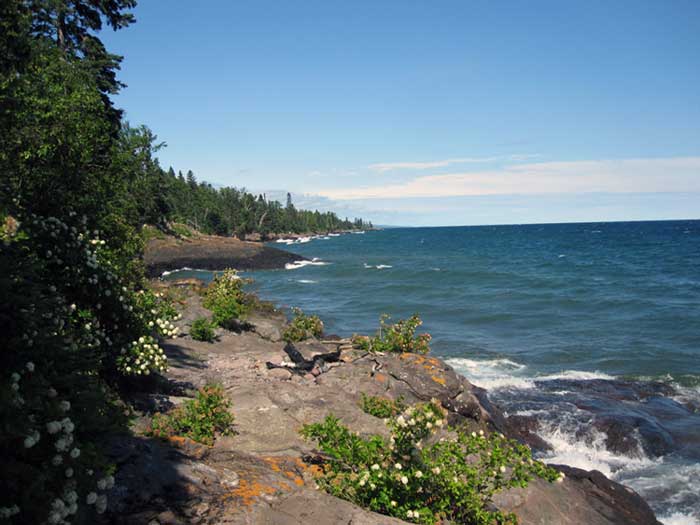 Last update June 6, 2015
This page Copyright © 2015, Koeneke Shoredge Resort